After Arsenal's victory over Tottenham Hotspur on Sunday in the North London derby with a score of 2-0, Theo Walcott has poked fun at Tottenham Hotspur fans. While Arsenal fans will remember Walcott for his role during Arsene Wenger's difficult final years in charge, Spurs fans will remember one particular moment. Walcott spent 12 years playing for Arsenal. Walcott sustained an injury in the final seven minutes of Arsenal's 2-0 FA Cup third-round victory at the Emirates Stadium in January 2014.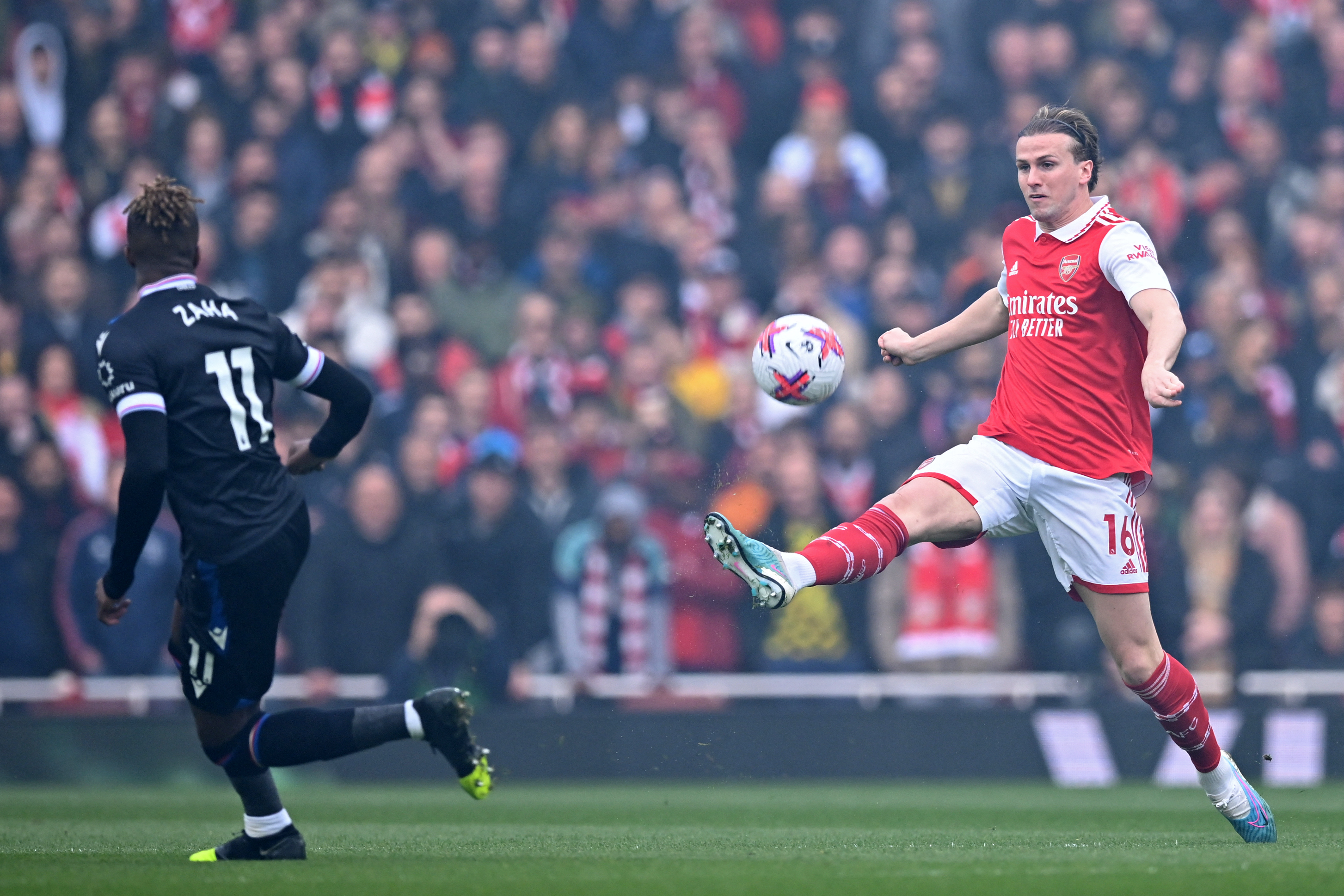 The winger was seen smiling as he was carried off the field and making a "2-0" gesture to the away fans rather than writhing in pain. The 33-year-old has done the trick again nine years later, posting a picture of the incident to Instagram on Sunday to celebrate Mikel Arteta's team's victory. The last time Arsenal beat Tottenham away was in March 2014, just three months before Walcott made fun of the Spurs fans.
Walcott's FA Cup injury turned out to be more serious than initially thought, so he had to miss the rest of a season that ended with Arsenal winning the trophy. This was good karma for Walcott. Even though he didn't do much to help Arsenal win their first trophy in nine years, Walcott came back to score in the FA Cup final victory over Aston Villa the following year before being an unused substitute as Wenger's team won the competition once more in 2017. Those two FA Cup victories are all Walcott has to show for his time at the Emirates.
However, the now-Southampton player is still fondly remembered by Gunners fans, especially as he continues to end up against their archrivals. His love for the club and the fans is still praised by many even though the ex-Arsenal player is now playing for their Premier League rivals Southampton.