Premier League side West Ham United are keen on landing Arsenal winger Theo Walcott this summer.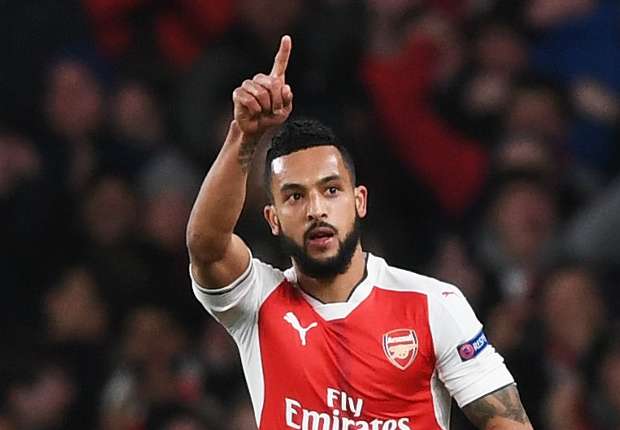 The Hammers are targeting a £25 million bid for the embattled player. Walcott has failed to make his mark in the international scene due to his inconsistencies playing at the Emirates.
If he does not have a good season, he would likely miss the World Cup 2018. At 28 years, West Ham could be a decent venue for competitive football. The 3-5-2 formation Coach Arsene Wenger used late last term was not favourable to Walcott. Even as the new season is set to resume in August, the chances of things significantly changing for Walcott are slim.
West Ham would be a good opportunity to restart his career and play regularly. The youngest player to score a hat trick for the national side in 2008 has struggled to leave his print in the sands of time for club and country. He was such a bright prospect but he never quite reached his mark. He could become a late bloomer at the London Stadium and it could help him World Cup-wise.

Daily Star claims West Ham could spend £50 million with the hope of landing Walcott and Gunner striker Olivier Giroud. Arsenal could sell Giroud as the club is frustrated at the conversion rate for the player. While he is very good in the air and has helped the club in the past, he remains a very wasteful player.
The club would find it hard getting a club that would pay close to the buying rate of Lucas Perez, a player that joined last summer but failed to impress. The club might send him on loan while trying to keep its best players and lure good ones this summer. Busy times at the Emirates.