Theo Walcott says that Everton fans can expect a lot more from Cenk Tosun in the coming years. The 27-year-old made the switch to Everton from Besiktas in the January transfer window for a fee of around € 22.5 million. This is his first spell in English football, but the player is no stranger to Europe in football as he is eligible for both Germany and Turkey. After representing Germany up to the under 21 levels, he made the switch to represent Turkey for the senior national team. He has made more than 25 appearances for Turkey since his debut in 2013.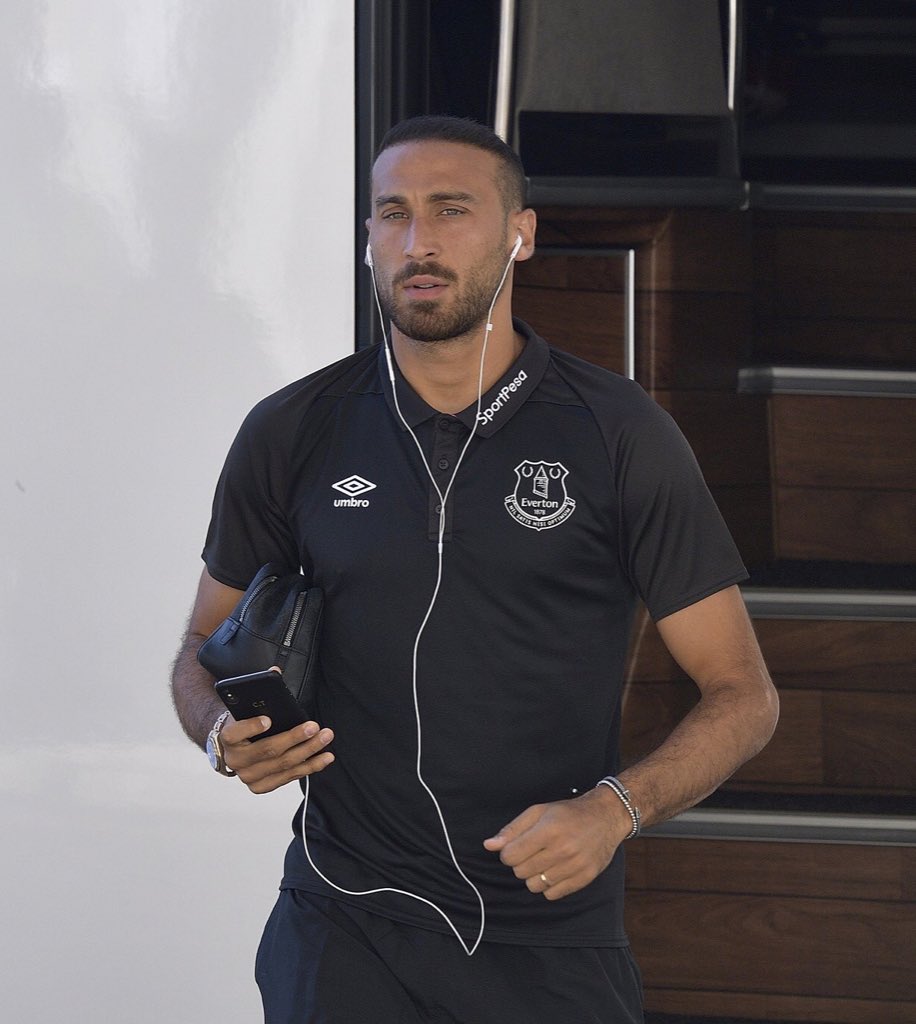 In his first campaign with Everton, Cenk Tosun came up with a return of five goals in 14 league appearances. This was a reasonable return for a team that was not perfect in the 2017-18 campaign. Wayne Rooney was one of the top scorers for Everton last season and he only managed 10 goals in the league. This speaks volumes about the lack of goal scorers in the Everton team andTosun was a breath of fresh air in this regard. Walcott expects the performances and the goal return to increase in the coming campaign. For the upcoming campaign, the Turkish international is likely to lead the line in the absence of Wayne Rooney and he is likely to be supported by Walcott.
"Cenk has settled in really well and you will see a lot more from him next season. He feels at home here, I believe. It's a different culture and that's not an easy thing for any player ' ," said Walcott. After several years with Arsenal, the England midfielder made the switch to Everton last summer. He managed a return of seven goals and eight assists in 30 appearances across all competitions. Even Walcott is expected to improve in the upcoming campaign.