English pacy winger, Theo Walcott could leave Arsenal this summer, after 10 years of ups and downs.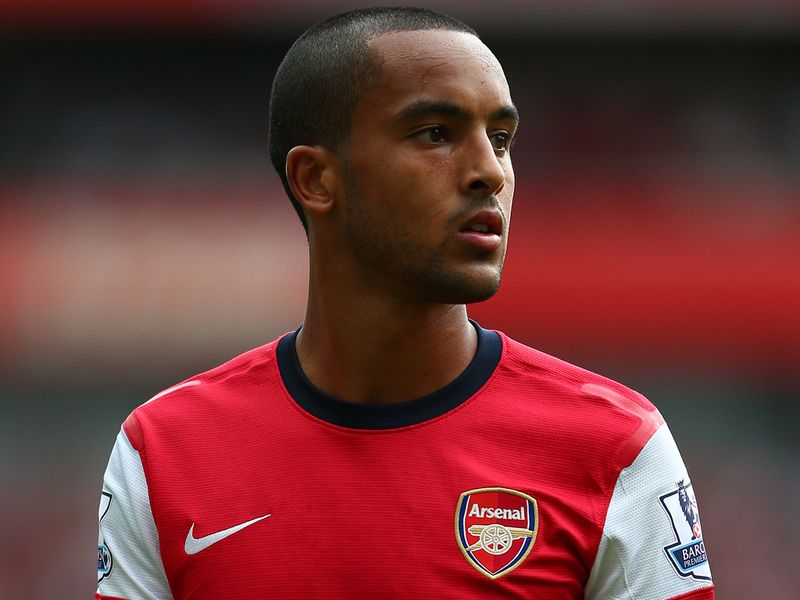 It seems it is time for the English forward to move on as it's now clear his exit would benefit both the player and the club.
Arsenal need a wide forward that can play the Arsenal way and score and assist consistently, to help the club win trophies, that have lowered the tolerance level for Head Coach, Arsene Wenger after his many years of being at the helms. Whilst Walcott's pace would make him a useful part of any squad, there are several players Arsenal could sign that have the speed but bring a lot more to the table.
Borussia Dortmund winger Henrikh Mkhitaryan is an option that has sparked several interests. The Armenian international is extremely productive in the final third, scoring 11 goals and making 15 assists in 31 Bundesliga games this season. The 27-year-old has, however, suggested he may stay in Germany for another season and leave on a free transfer in a year's time
Another is Southampton midfielder Sadio Mane, who can play as an attacking midfielder, on either wing or even as a striker. Mane has been more consistent than Walcott in recent seasons and would have lower wage demands. At 24 he has time on his side and could still develop into an even better player.

Walcott has failed to improve for several years now and, with the player now 27, Arsenal may look to cash in on the forward whilst he is still valued highly. The Gunners could probably raise around £20million from his sale and that could go towards signing a more prolific striker.
Walcott currently earns over £100,000 per week when he can't get into the first 11. The fact he was finally omitted from the squad to face Aston Villa on the final day of the season has led many to believe that he is no longer part of Arsene Wenger's plans. It is likely that one of Alex Oxlade-Chamberlain or Walcott will be sold this summer, with the former having a better chance at being retained.