Theo Walcott is a player who throughout his career has struggled with injuries and inconsistencies which have prevented him of being able to reach his highest level with Arsenal and despite all the patience that Arsene Wenger has had with the player, it might seem like Walcott's time at the Emirates Stadium could be over as Alex Iwobi has taken center stage.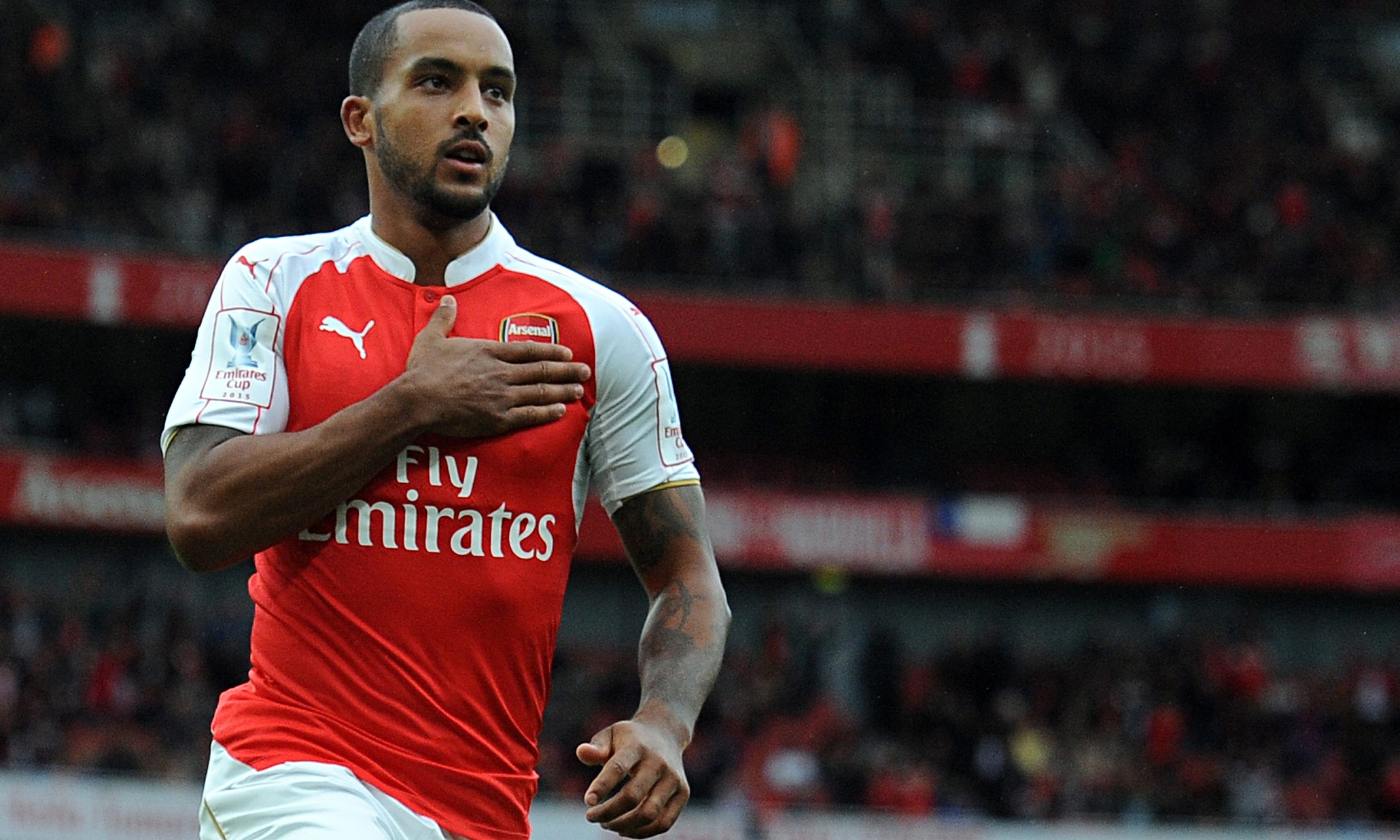 Arsenal claimed their 15th league triumph of this season on March 19 as they travelled to the Goodison Park and locked horns with Everton in a match that resulted with a 2-0 triumph for Arsene Wenger and his players.
Theo Walcott was dropped to the bench as his starting role place in the team was snatched away by the 19 year old Nigerian youngster Alex Iwobi who made his first Premier League appearance and made an immediate impact.
Alex Iwobi displayed a sensational performance and he scored his first league goal with Arsenal. Even if the Nigerian youngster hadn't been able to find the back of the net in this match, his performance was still something worth remembering as he was one of the standout performers of the entire match.
Walcott has recently been having more time on the bench as the English player is struggling trying to make good performances and Arsene Wenger has opted to choose other players ahead of him and this recent spark of brilliance that Alex Iwobi displayed might be the last nail in the coffin. Theo Walcott is already being linked to a transfer away from Arsenal by transfer rumours, who are supposedly ready to sell him after so many years of disappointment.
These are nothing more than just rumors and even with the decline of Theo Walcott, Arsene Wenger is known for his willingness to keep hold of certain players even with their string of underwhelming performances and one of those players is Theo Walcott.