Premier League football club have received a welcoming injury boost after it was confirmed that striker Danny Ings and winger Theo Walcott have both been given the green light to resume training and are expected to potentially resume at a later time this week. The Saints will take on Burnley when the international break is over and club football returns to grace our eyes and screens once more. Southampton manager Ralph Hasenhütl will look to secure a win over Burnley as he and his players welcome their rivals to the St Mary's Stadium on Easter Sunday.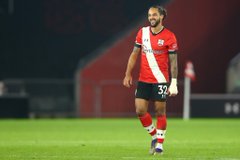 The home team could be welcoming two key players ahead of that fixture, with Ings and Walcott set to be in contention to feature in the game this Sunday. England international striker Danny Ings has not made an appearance for the club since suffering a muscle injury in the 2-0 Premier League victory over Sheffield United.
Walcott, meanwhile, has not been in action for over two months and last played for the Saints against Aston Villa
when they suffered a 1-0 defeat at home against Dean Smith's men at the end of January. Since then, both players have been working hard in training and stepping up their recovery processes in a bid to regain full fitness and return to first-team duties for the club.
They have both been following due procedures and are now getting closer to returning to action earlier than first expected and will both be hoping to play a part in their fixture against the Clarets on the 4th of April.
It will be a huge boost for Hasenhütl who has earlier bemoaned the absence of two of his most important players. The manager will now hope the two attacks can return to action and help the club stay clear off the relegation zone.