Former Arsenal defender Martin Keown reckons that Arsene Wenger has been right in his judgement of Theo Walcott.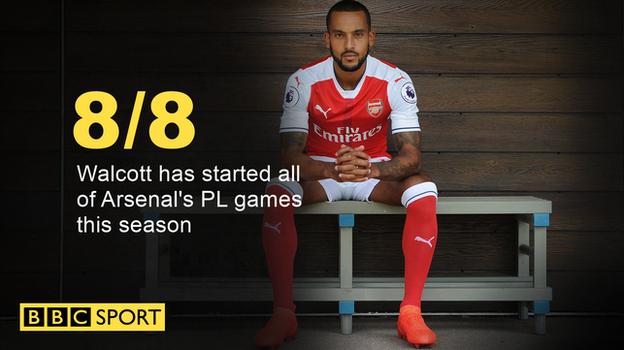 A few years ago, Walcott seemed like the next contract rebel at Arsenal. There has been a long list of such players like Cesc Fabregas, Samir Nasri, and Robin Van Persie. However, Walcott remains as one of the stars to have been convinced by Wenger about his role on the pitch. For a long time, Walcott saw himself as a striker but he was convinced by the Frenchman that his best position is as a winger.
Many have argued against the case, but the form of the England international this season shows that Wenger has been right after all. A quite brilliant eight goals in the 10 games this season has seen Walcott emerge as one of the best goal scorers for the club this season. However, this turnaround has been brought about not just by the change in position but may also by the change in the attitude of the player. Walcott has also added an end product to his game, while he is no longer disappointed for extended periods at a miss in front of goal. Incredibly, the defensive work done by the winger has also increased tremendously andKeown says that Walcott would be an England regular on this form.

"Walcott now sees himself as a winger, not a striker, but his turnaround is not just because he is now focusing on succeeding in one position for Arsenal.It is down to a change in his attitude and application, which has brought him a greater end product - he has already scored more Premier League and Champions League goals than he did in the whole of last season. It is like the Gunners only had half a player - until now," said Keown.