Everton striker Oumar Niasse has talked up his fruitful partnership with Theo Walcott since the latter's arrival from Arsenal during the winter transfer window. The England international improved the creativity within the Toffees squad during the backend of the campaign and Oumar has relished the opportunity of playing alongside the former Southampton graduate.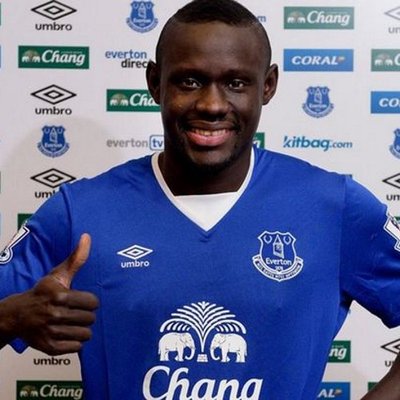 Speaking on the club's official website, he said: "I enjoy playing with Theo, he is fast and always running in behind the defence. As a striker, I can hold the ball with my power and he can make the run in behind – and I can make the runs as well. When I am coming with the ball, you see him working and moving. As a striker, if you can play with someone running beyond you, it creates more space for you to come back or run to the other side."
Everton ended their league campaign with a disappointing loss at West Ham United but they did manage to grab a consolation in a 3-1 defeat. Niasse, who has been one of the Toffees' bright sparks upfront, was assisted by Walcott and this ensured that the Englishman contributed his sixth goal in just 14 appearances for the Toffees.
The Merseyside outfit have since dismissed Sam Allardyce from the head coach role at the club and they will now be hoping to recruit a new a head coach who can propel them to greater heights. Marco Silva is obviously the preferred choice as per the club's hierarchy but appointing the Portuguese could find them in a possible legal battle with Watford.
The Hornets were obviously disappointed with an inappropriate approach from Everton for their manager in November and he was thereafter sacked in a couple of months with suggestions that his head may have turned. Should the Toffees appoint Silva, they may have to pay a possible compensative package to Watford or face the prospect of points deduction.